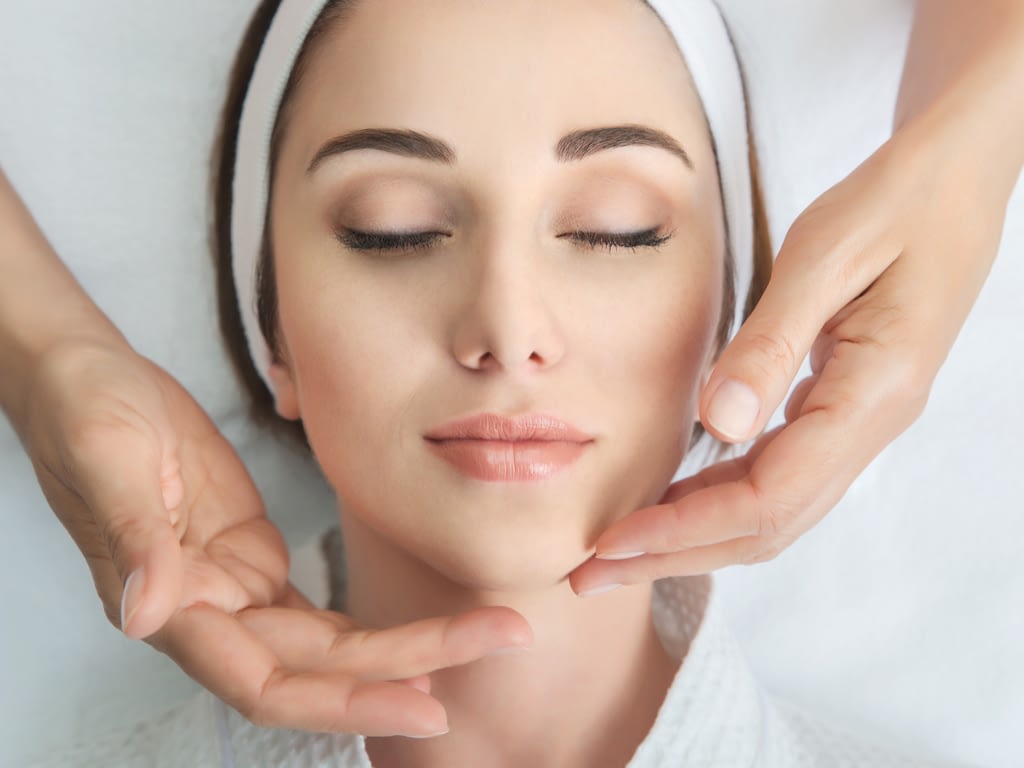 A facial consists of individual steps that each have specific benefits for the muscle tone, circulation, condition and appearance of the skin.
This treatment helps relax the facial, neck and shoulder muscles leaving you feeling refreshed and totally relaxed.
Regular facials should help with all kind of skin problems to improve texture and condition of the skin.
You can add electrical procedures to your facial for a more intense treatment to the deeper layers of the skin. The electrical procedures that can be incorporated into your facial are galvanic, high frequency, vacuum and microdermabrasion. The electrical facial will be designed around what you are trying to achieve
Treatment time approx 60 -90mins.
*Book 5 treatments and get the 6th half price.