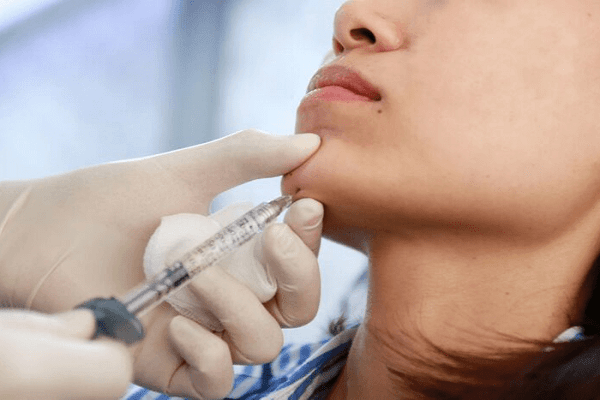 Dermal fillers are used for facial aesthetic treatments and are injected into the skin. They are designed to effectively reduce the appearance of unwanted wrinkles, contour and create volume, and to revitalise the skin. Dermal fillers are based on Hyaluronic acid which is a substance that naturally exists in your body.
Dermal filler injections provide an easy way to reduce the appearance of wrinkles, smooth the skin and give a more youthful appearance. The result of a single treatment can be seen instantly and can last for around 6 to 9 months. Dermal filler injections can give a natural looking result that does not affect facial expression.
Fillers can be used for jaw and cheek contouring , cheek volume , chin dimples, lip volume and shape , nasolabial and marionette lines .
Jaw Contour £180 upto 2.2ml
Cheek Contour/ Volume £180 upto 2.2ml
Jaw & Cheek Contour Package £300
Nasolabial £150
Marionettes £150
Lips 1.1ml £130
Chin Dimple/ shaping 1.1ml £150

Tailored To You Filler Package £300 upto 4.4ml