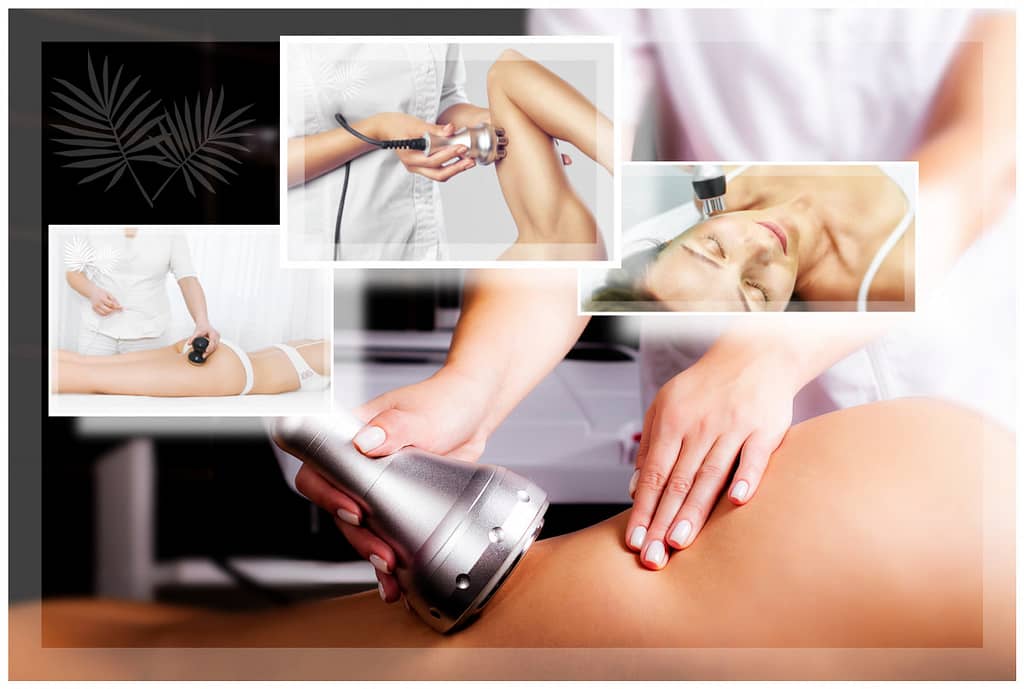 What is Lipo Cavitation and RF?
Lipo Cavitation also known as Ultrasound Liposuction and Fat/Ultra Cavitation is a non-surgical fat removal procedure that uses scientifically proven non-invasive technology to break down unwanted fat whilst the radio frequency is a non-invasive heat treatment that helps tighten, contour and refine deeper lines of the skin over the face and body.
How does it work?
This treatment uses two types of technology-
Cavitation-uses low-frequency sound waves to heat and vibrate the layer of fat cells below the skin's surface causing pressure, which eventually causes the fat cells to liquify and release their contents to be eliminated safely by the body.
&
Radio Frequency Technology – uses advanced technology that safely heats the deep layers of the skin causing collagen fibres to contract and remodel leaving skin more lifted and tightened. (Radiofrequency can be used for both the face and body)
What areas can be treated?
Abdomen
Hips
Love Handles
Inner and Outer Thighs
Upper Arms/ Bingo Wings
Backs Rolls
Buttocks
Chin
Knees
Face (RF only)
Does it hurt?
Most patient's find the treatment to be very comfortable and trouble-free. Some clients experience warmth during the treatment and a small amount of noise discomfort, but there is no pain.
How long is the treatment?
Each session is around 40 minutes. Treating multiple areas is not advisable as the body has to work hard to remove the excess fat that is now passing through the Lymphatic system to the liver. Follow the rule, of one area, one treatment every 72 hours and you will see rapid results.
How many treatments will I need?
The number of sessions depends on a patient's age and skin condition. While you may see immediate results in the first session, it maybe necessary to have between 3 and 12 sessions for optimum results. Patients who go through a series of treatments will see an improvement each time the treatment is performed.
How long do results last?
To maintain the results it is important to follow a healthy low calorie diet and exercise regularly. It is also important to drink 8 glasses of water a day before and after the treatment. Fat elimination is accelerated by the amount of water your drink therefore, water is key component to eliminating the fat.
Stand alone Cavitation £70 per session
Stand alone RF treatment £70 per session
Combined Cavitation & RF £120 per session
Courses of 8 treatments available – Contact for prices