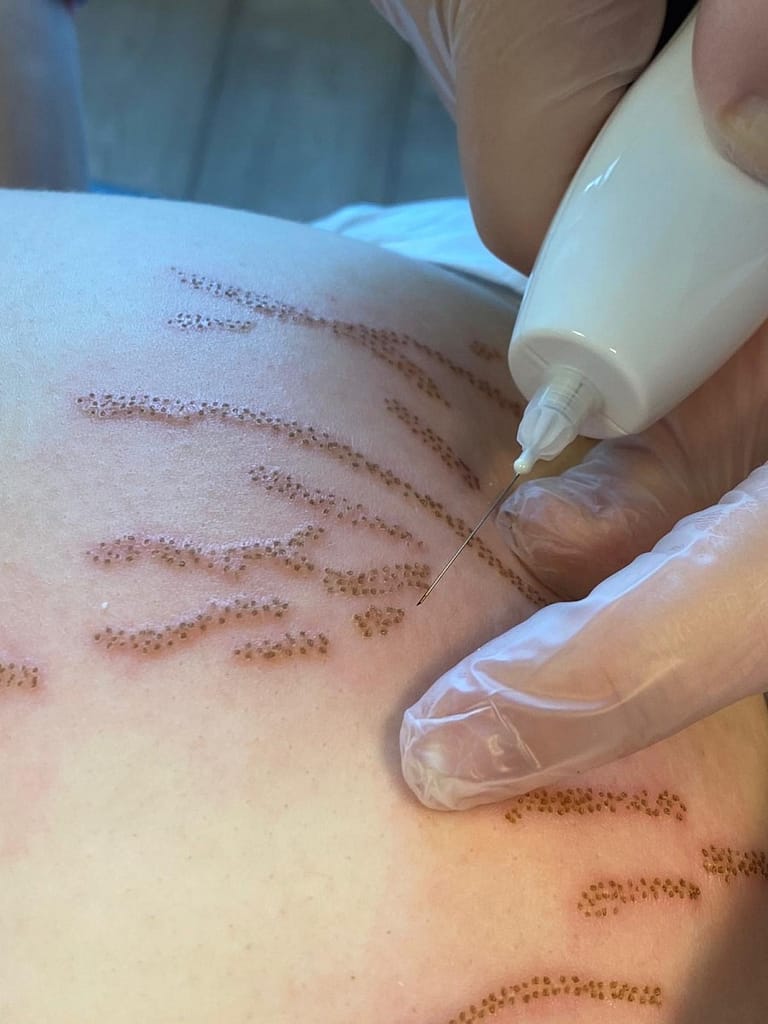 Non surgical, non invasive lift treatment that is designed to tighten and lift the skin, shrinking excess skin, crows feet, bags and wrinkles . This treatment can be used for eyelid lifting/ tightening, reduction of upper lip wrinkles, lip lifting , jowl lifting, neck tightening, to reduce appearance of stretch marks and scars, benign mole removal, skin tag and milia removal .
During the treatment the machine used produces a high frequency arc when placed close to the skin. The machine never touches the skin but places small dots on the skin which in turn tighten and lift the skin as the skin heals .
Results may be seen from the first treatment but can take up to 3 months to see the overall result. A further treatment may be required depending on the desired result . Results can last 1-3 years.
Benign mole removal £65 per treatment per mole
Skin tag removal £65 per treatment
Eyelid lift £220 for 2 x treatments
Under eyes £220 for 2 x treatments
Eyelid and under eye £400 for 2 x treatments
Age spots £65 for 2 x treatments
Nasolabial folds £199 for 2 x treatments
Crows feet £199 for 2 x treatments
Upper lip wrinkles £200 for 2 x treatments
Lip lift £200 for 2 x treatments
Jowl lift £220 for 2 x treatments
Forehead wrinkles £199 for 2 x treatments
Neck tightening £320 for 2 x treatments
Stretch marks £299 for 2 x treatments