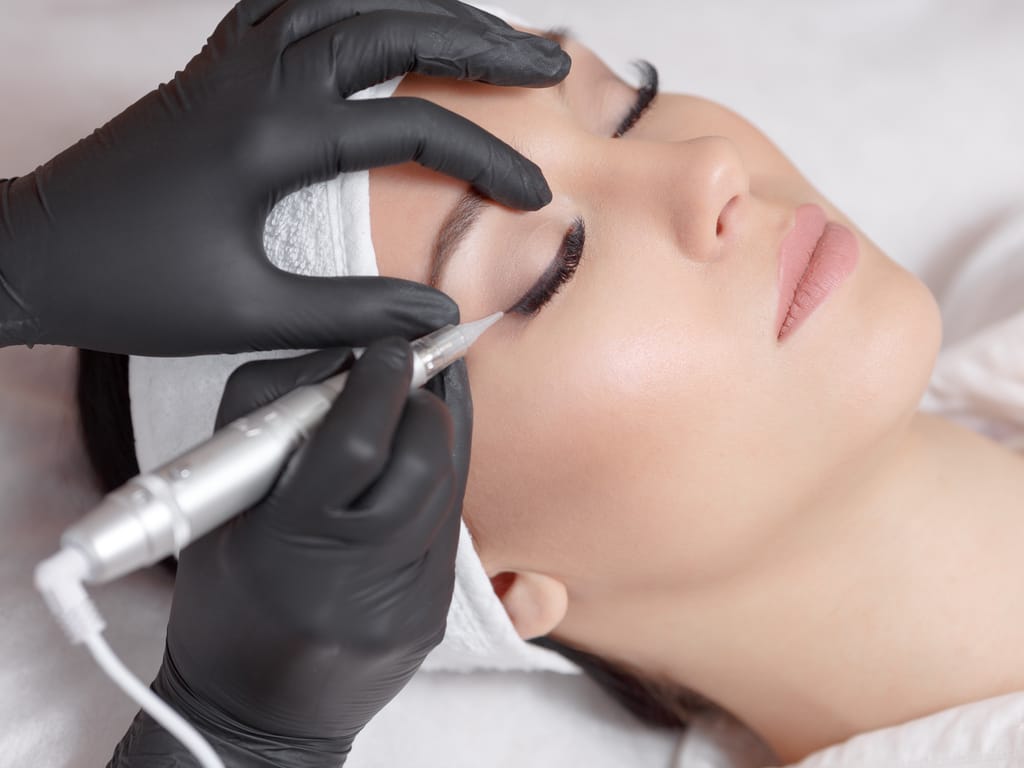 Applying eyeliner perfectly takes time……Some of us feel that we need eyeliner to define our eyes as we may have fair eyelashes or we may have no eyelashes due to a medical condition. Many people just shake too much to be able to apply even eyeliner. Semi permanent eyeliner defines the eyes giving the effect of a thicker lash line and can save so much time applying makeup.
The Consultation – A consultation is always carried out before your initial treatment to make sure the treatment is suitable, to discuss the look that you are aiming for and to go through any questions that you may have. I will then paint on the eyeliner shape so that you can see what your new eyeliner will look like. This is where you can make any adjustments before your treatment begins.
The Treatment – You will require two treatments. The initial treatment creates the shape and colour by applying pigment to the eye lid area. After the treatment , your eyeliner will appear 20% darker and thicker for the first 7 days. A thin layer will form over your new eyeliner which will flake away and leave your stunning eyeliner.
The initial treatment takes approximately 2hrs depending on individual requirements.
The Touch Up – The touch up is the final treatment. More pigment will be applied to your eyeliner, to build on the colour to ensure your liner lasts as long as possible. The touch up will take around 1-1.5hrs and is usually scheduled between 1-2 months after your initial treatment.
The consultation, treatment and touch up are all included in the initial cost of the treatment.
It is recommended to return for a colour boost every 18-24 months to keep your eyeliner in tip top condition.
£250 Realism Lash Liner/Lash Enhancer includes touch up
£150 colour boost within 2 yrs
£50 non refundable deposit to secure booking