Wanting to get rid of an old tattoo? Do you have semi permanent makeup that is too saturated with colour and doesn't fade ?
Semi Permanent Makeup and Tattoos can be removed gradually using laser technology over a series of sessions.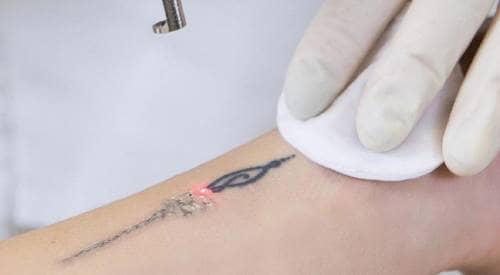 The Laser emits energy which breaks down the tattoo ink or permanent makeup pigment into tiny fragments. These fragments are eventually absorbed into the bloodstream and safely passed out of the body.
Price per treatment
Small tattoo Up to 3 inches £45
Medium tattoo Up to 6 inches £70
Large tattoo Up to 10 inches £95
Larger tattoos- Price on examination

*A non refundable deposit will de due when booking your laser treatment . This will be deducted from your treatment balance on the day of your treatment.


Click here for NHS Information on tattoo removal